Get to know your Elected Officials
State Officials:
Texas State Governor
Governor Greg Abbott
As the 48th Governor of the State of Texas, Greg Abbott continues to build on his long record as a conservative leader who fights to preserve Texas values like faith, family and freedom.
Under Governor Abbott's leadership, Texas again leads the nation in job creation as a record number of Texans are employed even as the state's population continues its record growth.
Lieutenant Governor
Lieutenant Governor Dan Patrick
Dan Patrick was first elected Lt. Governor of Texas in 2014 and re-elected in 2018. A preeminent voice for principled conservative policies both in Texas and across the nation, Lt. Gov. Patrick is leading the fight for life and liberty in Texas including securing the border, reducing property and business taxes, standing up for the Second Amendment and addressing Texas' infrastructure challenges to assure that our state continues to flourish economically.
Attorney General of Texas
Attorney General Ken Paxton
Ken Paxton is the 51st Attorney General of Texas. He was elected on November 4, 2014, and sworn into office on January 5, 2015. He was re-elected to a second term in 2018.
As the state's top law enforcement officer, Attorney General Paxton leads more than 4,000 employees in 38 divisions and 117 offices around Texas. That includes nearly 750 attorneys, who handle more than 30,000 cases annually – enforcing child support orders, protecting Texans against consumer fraud, enforcing open government laws, providing legal advice to state officials, and representing the state of Texas in court, among other things.
Texas State Senator
Senate District 4 – Encompassing parts of Montgomery, Harris, Chambers, Jefferson and Galveston Counties.
State Senator Brandon Creighton
Throughout his legislative career, his priorities have distinguished him as a genuine defender of conservative values. He has relentlessly hammered excessive taxation, pursued "loser pays" tort reform, passed drug testing for unemployment benefits, stood up for Texas' 10th Amendment rights and effectively blocked Obamacare's Medicaid expansion.
Texas State Senator
Senate District 11
State Senator Mayes Middleton
Mayes Middleton, along with his wife, Macy, and three sons, Connor, Christian, and Matthew, live in Wallisville, Texas. Mayes is a 7th generation Chambers County resident and Texan. Mayes is President of Middleton Oil Company, an independent oil and gas company that operates wells in South Texas and along the Gulf Coast, and is engaged in joint exploration ventures.enator Taylor is the recipient of the Bay Area Houston Economic Partnership's 2017 Quasar Award, which recognizes an outstanding leader who demonstrates a strong and continual effort to support the business foundations of the greater Bay Area Houston communities.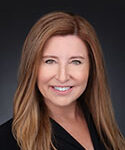 Texas State Representative
House District 23
State Representative Terri Leo-Wilson
Terri has a wealth of leadership experience in bringing people together in healthy discourse and has been frequently called upon to speak on educational issues and grassroots politics. Terri and her husband Dave have five children and four grandchildren. Terri's House District 23 includes all of Chambers County and part of Galveston County. She currently serves on the Juvenile Justice & Family Issues and Pensions, Investments, & Financial Services committees.
Texas State Representative
House District 24
State Representative Dr. Greg Bonnen
Dr. Greg Bonnen has continued to devote time to his church and different charitable organizations including 13 missions with Builders without Borders of Texas and the Medical Strategic Network, a faith-based organization. Dr. Bonnen and his family have provided medical care and assisted with building schools and homes in Mexico and Panama.
Dr. Bonnen has also volunteered his time, service, and talent with missions in Haiti, Cuba and the Philippines. He serves on the board and is President of the Medical Strategic Network.
State Republican Executive Committee Representative
Gaylyn Devine Committeewoman
art@devinepromotions.com
(281) 377-6080
Gaylyn Rae DeVine spent the first 18 years of her career in the Personal, Commercial, Life & Health industry with State Farm Insurance before taking over the family printing company.  In 2018 she left the family business to start DeVine Promotions & Printing LLC with her husband George.  Together they serve the branding and commercial printing needs of various industries and have grown the company to over 200 customers.  
Gaylyn has served on a variety of State and National non-profit and educational boards in leadership roles always striving to leave them better than when she was elected.  Most recently serving as President of Tri County Republican Women's Club, and currently the Vice President of Programs.  She was elected as State Republican Executive Committeewoman for Senate District 11 at the State Convention June, 2022.  
She lives in Pearland, Texas with her husband, George and together they have TWO very spoiled cocker spaniels named Spencer and Max!      
Gaylyn can be reached at:
DeVine Promotions & Printing, LLC
832.250.8901
Gaylyn@DeVinePromotions.com
www.DeVinePromotions.com
State Republican Executive Committee Representative
Ken Moore, Committeeman
KenMoore001@Proton.me
(713) 446-8100 
In 2008 Ken Moore was a CNC machinist for a large firm that manufactured equipment for deep sea oil platforms. He and his wife, Judy, live peaceful lives in the southeastern part of Houston with one child in college and another in high school. Ken served as a deacon at a local church. Having been a long-time photography hobbyist, Ken found himself in charge of the church's audio/visual team making CD's and DVD's of worship services and other events. Life was simple but full.
On the horizon, a storm was brewing that would compel Ken to enter a whole new arena for which he had little preparation. In November of that year Barak Obama was elected president of the United States. A year living under his administration convinced Ken to look for a way to get involved. Ken had no political experience. He had never worked an election, had never worked for a campaign, and had never held or ran for an office. 
In 2010 he attended his first ever Republican precinct convention and became a delegate to his first Senate District convention. At the Senate District convention, he was chosen as a delegate to his first state convention. While at the state convention, he ran into his precinct chair who was about to move out of the precinct and was looking for a replacement. Ken applied for and was voted in to fill the vacancy. In November of that year he served as presiding judge over his first election. 
Over the next several years, Ken gained experience running elections in his and surrounding precincts. He used his position to recruit and mentored several new election workers. In 2014 he filled a vacancy on HCRP's Ballot Security committee. While on that committee Ken recruited and coached election workers and poll watchers. He also used the skills he had learned as a deacon to produce training videos for the party. In 2016 he was asked to be a part of, what was then, the Election Integrity working group of the Republican Party of Texas He accepted and served as photographer and setup guy as the need arose. Later the working group became an SREC special committee. 
In 2018, Ken fulfilled a promise he had made to Judy some years earlier to one day move to a better house and neighborhood. So Ken resigned his position as precinct chair, gave up his seat on Ballot Security, and moved from Houston to Pearland in Brazoria County. 
In 2020, Ken ran for and was elected Precinct chair for his voting precinct, 46. Later that year the Brazoria County Republican Party voted to establish an Election Integrity Committee. Because of his experience in Harris County and with RPT, Ken was asked to serve as chairman of the committee and continues in that capacity to this day.
Through it all, Ken maintained his relationship with members and committees of the SREC. During the 2021 legislative session he was active in the Election Committee and the Elections Subcommittee of Legislative Priorities. He was not a voting member of these committees but he could do research on election bills and offer his advise. He also spent much time in Austin advocating for election bills before Senate and House committees. 
At the 2022 state convention Ken ran for and was elected SREC Committeeman for Senate District 11. Ken plans to use that position to push Republican legislative priorities, advocate for the Senate district to the state party, and provide resources and training to local candidates and activists.
Federal Officials:
United States Senator
Senator Ted Cruz
Throughout his life, Ted Cruz has proven to be a passionate and effective fighter for limited government, economic growth, and the Constitution.
Ted has proven to be the exact type of courageous conservative we need in the U.S. Senate to restore economic growth, defend our Constitution, and protect the values we all hold dear.
United States Senator for Texas
Senator John Cornyn
Sen. Cornyn was first elected to the U.S. Senate in 2002, and is currently serving his third term after being reelected in 2008 and 2014.
After being elected to a third term as the U.S. Senator from Texas, Sen. Cornyn was elected by his peers to serve as the Majority Whip, a position that gives Texas a powerful voice at Congress' leadership table.
U.S. House of Representatives
House District 14
Congressman Randy Weber
For over 60 years, Randy Weber has called the Gulf Coast home – a place to start a family and build a business. Although juggling work and family takes great amounts of time and effort, Weber makes time to be an active member of his church and community. Weber built his air conditioning company, Weber's Air & Heat, in 1981 from scratch, and grew his business by using, what his grandfather used to call, 'good old-fashion Texas horse sense and a strong work ethic.' Like others who have successfully moved from business to public service, it is Weber's real-world experience in the private sector that underpins his commitment to lower taxes, his contempt for wasteful spending, and his firm dedication to better schools.